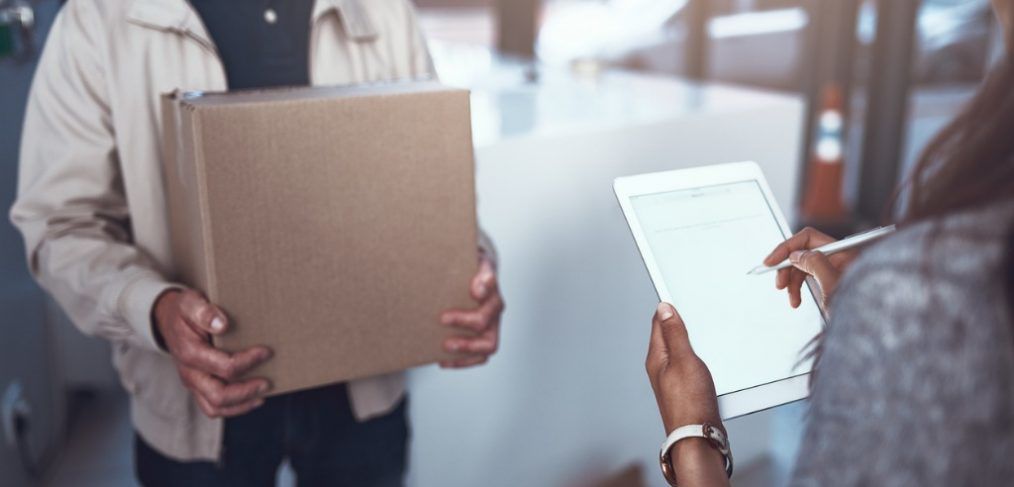 Why It Pays to Pay for Hand Carry or On Board Courier Service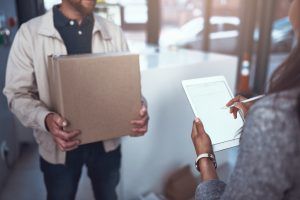 You used the tracked, registered, certified parcel delivery…where is your package? The Hope Diamond was sent to the Smithsonian Museum via ordinary mail carrier. Can you imagine trusting your vital medicine, a human kidney or fragile electronics to the public and private postal services today?
Most parcel services have fixed pickup and delivery times, huge sorting hubs and automated sorting. Many things can go wrong. Many hands have access to your cargo before it reaches its destination.
Sometimes you need your delivery faster than posted timetables, even the same day. When speed and security are a priority, a courier to hand carry your items aboard a passenger flight is the best choice. Read on to learn more.
Reasons You Might Need Hand Carry Service
Emergency shipments aside, there may be security or other reasons to prefer hand carry courier service. Antique glass, legal documents like passports or contracts or even the latest draft of a future movie are often too precious or a security risk to trust to common carriers.
Absolute white glove service for an antique concert bass? It sits in its own seat! A 10k pink diamond ring? Never leaves the courier's pocket. The master copy of next year's Call of Duty game? It walks directly from the hands of the software developer to the duplicator a whole continent away.
If you need an uninterrupted chain of control from your hands to the recipient, you need hand carry/on board courier service. There are other reasons to select on board courier service, though.
No Rigid Timetables or Routes
Missed the 5:00 p.m. deadline for next day delivery? Not on the scheduled route for the area? On time service, even when your parcel isn't on a timetable shared by the common carriers is no problem. An on board courier service is only bound by the last flight out of the airport.
A courier can take custody of your product right as it leaves assembly, hand carry it aboard a passenger flight and deliver it straight to the recipient.
High Priority Cargo
Larger items travel as the checked baggage of the courier. As checked baggage, they travel in a pressurized hold. They receive priority handling and are available to travel to their final destination faster than ordinary cargo. At check-in, a courier is present for security screening and can request TSA special handling if necessary to speed your goods on their way.
Oversized goods are presented as oversize baggage and are transported accordingly. At the destination, your goods are unloaded as passenger baggage and are available for delivery to their final destination within minutes of airport arrival.
High Security and Real-Time Whereabouts
When the safety and security of your parcel are important, couriers can provide real-time status updates. For small items that meet carry-on baggage requirements, your parcel will never leave courier custody. Larger items will be personally presented to baggage check-in and picked up at arrival.
From the airport, your courier can hand carry your parcel directly to the recipient and confirm delivery. GPS tracking throughout the process gives you peace of mind.
Fast Customs Clearance
As accompanied baggage, your parcel will go through passenger customs clearance. This ensures expedited processing speed. This can mean the difference of minutes and hours instead of days spent in customs clearance.
Once through customs, your item can then be handed off for delivery to its final destination. A waiting delivery vehicle can speed your package on its way or your courier can hand-deliver the items.
How Do You Prepare for Courier Service?
Contact your courier company for specific guidance. In general, make sure your documents are in order for delivery. Your courier will meet you at a designated place. For small-size shipments, the item is placed in an airline-carry-on, backpack or briefcase. Larger items may be placed inside a suitcase or taken boxed.
Items should all be securely packaged before the couriers' arrival. All items should be sealed and secured before leaving your custody. Your courier checks the packaging and will ask you to correct any irregularities before taking the parcel.
Items traveling as baggage must be packed to withstand rough handling or stacked baggage on top. Checked boxes, cases or bags may be subject to search or x-rays. For high-value items and electronics easily damaged by x-rays, your courier requests TSA hand inspection. They will accompany the shipment during inspection.
What Happens After the Courier Takes Custody?
The courier clears the security checkpoint and gets onto the plane with everyone else. Small carry-on items remain with the courier the entire time. Your courier must place them in the overhead compartment or underneath the seat in front of them.
Your package then flies to its destination, taking advantage of any direct or connecting flights. For most domestic deliveries, the same day handoff is possible. International delivery in less than 24 hours is within reach, too.
In the end, your courier may be met by someone to take your package to the recipient or they may deliver it themselves. Either way, courier delivery allows unmatched speed and security for your special items. Want to request ID confirmation and a photo of the recipient? The courier can do that!
How Do I Arrange for Service?
One telephone call and our representative can walk you through the process and find you the most economical, safe and fast delivery for your needs. Having a courier hand-carry a 200 lb hospital scanner part across the country and into the next one over is not much more than sending the parts by express overnight service.
However, no customs delay, use of scheduled commercial flights and positive control over the shipment means that the hospital scanner is back in business faster. When speed and security are off the essence, a courier taking charge is ideal.