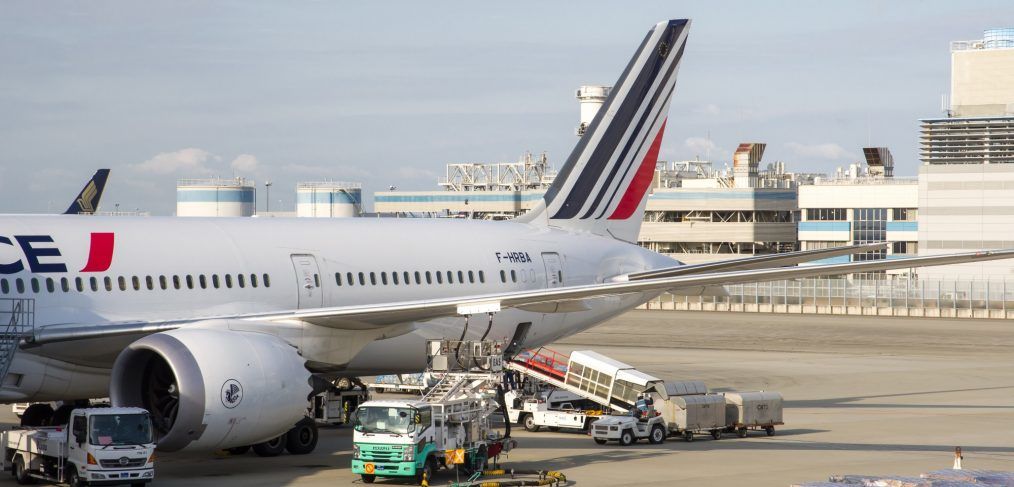 Did you know that experts predict that airfreight will reach 63 million metric tons this year?
The popularity of air freight shipping is rising as businesses look to take advantage of its speed and efficiency.
However, air freight has its own list of documentation and terminology. This can be confusing for first-time airfreight customers.
Why not take a minute to familiarize yourself with the documentation and vocabulary needed to air freight items internationally. You can learn everything you need from the article below.
1. Commercial Invoice
A good shipping company will provide daily services to even international destinations. However, this service is only possible if the documentation is correct and accounted for.
The first document that a company will need is a Commercial Invoice. This will be a specific document that includes a breakdown of every item that they will ship. Alongside a definition of each item is the value of the item and the total value of the consignment.
This document will also explain who the shipper and seller are and where they are based. The seller will use this documentation to prove ownership of the shipment.
2. Consular Invoice
Many countries require a consular invoice as a measure to control and check the goods that are being imported. It allows a country to learn about and control goods before they arrive to an air or seaport.
A company can obtain this document by purchasing it from the consulate of the country they will be shipping to. Often this document is prepared in the language of the country of the consulate.
3. Certificate of Origin
Each country will have its own, or be part of, a trade relationship with the other country. This means that before the shipment leaves the ground, a document must be prepared that indicates which country it comes from. It may also show which trade agreements it is subject to.
This document may be prepared by a non-governmental company. This document may still be requested by customs even though some of the information it contains is found on other documents.
4. Electronic Export Information Document (EEI)
The US government is currently requiring that shipping companies file a copy of an Electronic Export Information document.
This is required by the US Census office and is used by the government to compile official statistics. This means that it is important for all shipping companies to file this document. It is required for all shipments over the value of $2,500 regardless of export license type or end-user.
5. Bill of Lading
The bill of lading is the basic contract between the owner of the goods and the company hired to ship them. It contains information regarding the parties and the quantity and types of goods in the shipment.
Upon arrival in the destination airfreight receiving location, the receiving party will usually need to provide the bill of lading in order to accept the goods.
6. Export Packing List
There are obviously many details regarding the materials that are in the shipment that may not be required by the government. However, it would be in the best interests of all parties to provide these to handlers.
This could include information regarding the storage requirements for the goods, or the perishability of the goods.
This information is usually provided in the export packing list:
Cost of Shipping in US dollars
Address of the shipper
Company ID
Contact details for the consignee
Specification of the shipment and its needs
Quantity and Weight
Location and Origin
The shipper will often make important decisions on the basis of this information including how to manage its weight.
Custom and border officials may well check the contents of this list against the shipment contents itself.
7. Inspection Certification
In some cases, you may need to arrange for a third party company to independently inspect the goods. They will provide an Inspection Certificate. This will confirm that the goods are really the goods stated on their paperwork.
To obtain this paperwork you will need to learn the destination country's specific requirements. A testing company will then provide this certificate after inspection.
8. Destination Control Statement
Since international trade is strictly conducted according to existing trade agreements, a goods certification will need to show compliance. An example of this is the Destination Control Statement.
This statement indicates to all handlers that the item may only be exported to permitted to certain destinations.
9. Other Documentation
The requirements of countries around the world may differ from one another. While for most major shipping destinations the above information is sufficient, there may be additional requirements for other locations.
Examples of some documents that you might need include the following,
Dock receipt of handling
Warehouse receipt of handling
Insurance certificate for the entire journey
Export license
Certificate of Handling
Declaration of dangerous materials
A shipping company will inform you of what is required in advance. In fact, many will handle these steps for you providing you can provide the necessary information.
Air Freight Shipping and Much More
If you are interested in increasing the efficiency of your supply chain, then we are here to help!
We specialize in affordable and fast shipping of commercial and personal goods. This means you will receive a personal service whether your shipment is tonnes of industrial equipment or a simple envelope.
We leverage our years of experience in the shipping industry, including air freight shipping, to provide freight services. We are based in the Florida area. Why not get in touch or follow our blog to see how our services can benefit your business.