AIR FREIGHT
NEED IT NOW COURIER's Air Freight services have been in operation since 1987. As a large shipper of freight, NEED IT NOW COURIER specializes in the time-definite, door-to-door delivery of freight of all sizes. This includes air transportation in the United States, Canada and most international cities around the world. Let us handle your special needs.
Air Freight services include:
Same-day delivery anywhere in the United States. We pick up your package immediately and put it on the next flight out.
Daily service to all Canadian cities
Shipping to most Internation Cities.
All air freight deliveries are time specific. You tell us when you want us to pick up and when you would like us to deliver.
Call NEED IT NOW COURIER at 212-989-1919 and ask us about our air freight services today.
ON BOARD COURIER
Personal attention doesn't get more immediate than this service. A NIN representative will board the very next available flight with your precious cargo and hand deliver it directly to the consignee. There is no better way to assure your shipment will be where it needs to be, when it needs to be there to any destination on the planet.
Modern Solutions to Air Freight
When your company needs to ship a package or even a pallet of goods to an international destination, we believe that you deserve to work with an air freight same day service company. For same day or ASAP delivery, our modern software solutions at Need It Now Courier are second to none. We have the experience, technology and staffing to get your packages where they need to be.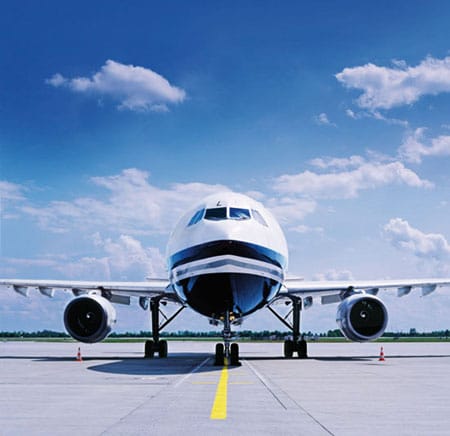 Best Flight Out
In the Language of expedited shipping, NFO (Next Flight Out) does not mean to put the shipment on the next flight leaving for the destination airport. NFO means the fastest possible way to get a shipment delivered.
Our software allows us to send your package on the quickest flight out to the nearest airport to your destination. This means that instead of waiting for a whole day to cross the country, your package can be aboard an airplane within just an hour or two. Our couriers have handheld technology that allows us to determine the next flight out for all US and international air freight shipping services.
Tracking Technology
As a part of our international shipping services, we offer in-depth tracking technology for all parcels that you ship. From the minute that you enter the package into our system, you can follow it all the way across the world until it is in the hands of its recipient. This tracking software is accessible online for you to schedule the parcel's pickup and delivery times and to get detailed information about its location, route and expected arrival time. If our online system foresees a delay due to weather conditions at the airport or congestion with the ground traffic, the system will send you an alert to keep you updated on what we are doing to solve the problem and ensure that you package arrives at the time that we promised.
24/7 Supply Chain Logistics
With our technology, we stay up to date on supply chain logistics to ensure the efficient delivery of your packages. If our software reports to us that there is a traffic jam en route to the delivery location, our ground transit services will use the software to find a better route with no delays. We can also use the software to help avoid delays caused by weather problems and other delays at airports. This software also helps us to hasten the customs clearance process.
With our high-performance software, you get the peace of mind that comes from knowing your parcels will be delivered on time. Let us help you with all of your international shipping needs.