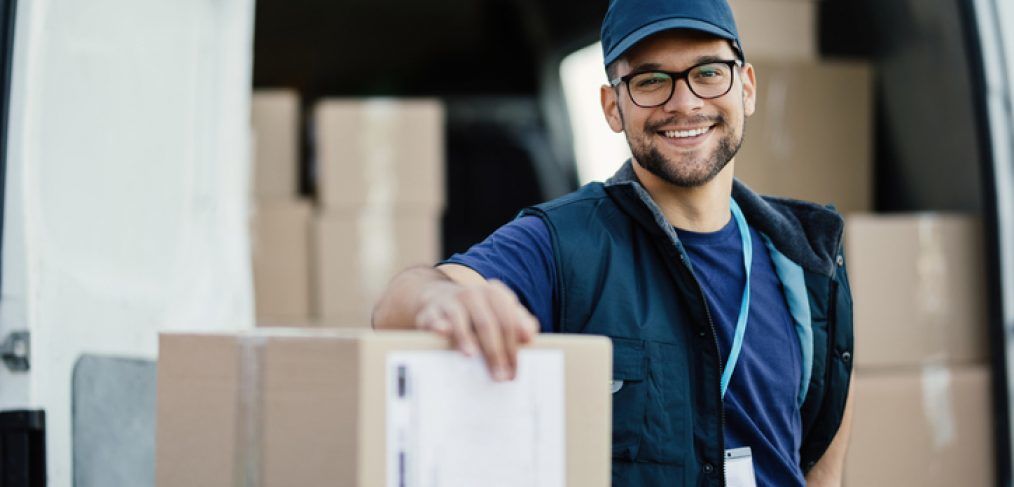 48 percent of consumers said they were happy to pay more for convenience. That's right. Nearly half of consumers prefer to pay a higher price for reliable, convenient service.
But what if convenience did not come at a high price? Convenience and efficiency are not opposite sides of the coin. Both are necessary to run an effective business.
Same day courier services do not have to come at a high cost to you or your business. You should know a lot of important information about the best courier services and what they have to offer.
There are many myths about same day courier services. Let us debunk them for you. Here is what you need to know.
Myth #1: All National Courier Services Are Equal
More and more businesses indeed offer same day delivery. But what is the difference between, say, the US Postal Service, and a same day courier?
Well, for one, courier services specialize in same day shipping and servicing specific markets. But what else do they have to offer? Speed, security, easy access, reliability, and all for an affordable price.
Courier services can offer round-the-clock services. 24/7/365 service gives greater reach for delivery and easy international service. Tracking software allows you to see your shipment's exact location every step of the way. That is something your national delivery service cannot offer.
Courier Companies also provide warehousing options to ensure they meet your delivery needs. There are even material pick, pack, and ship options available.
The best couriers know that a "one-size-fits-all" approach will not work for your business. Couriers offer flexibility for your business or individual needs. Need it Now Delivers has five categories of delivery options and a multitude of resources at your service.
TheNeed It Now family of businesses has everything you need for reliable, on-time deliveries.
Myth #2: Same Day Courier Services Are Too Expensive
Same day delivery is always expensive, right?. Wrong. This is a common myth, and that is understandable. Same day courier service does not have to cost you a fortune.
Regular parcel delivery services have exorbitant rates to handle sending packages immediately. These delivery services do not have the infrastructure. Avoid these fees permanently by working with a courier service.
National courier services can help cut your delivery costs. Often businesses rely on employees to package and deliver. Employees use valuable time and resources to deliver packages. You may have to hire more employees to get day-to-day tasks completed.
If employees deliver packages, they rely on the company to provide a vehicle. That means the company will also have to pay for car insurance, oil changes, gas, etc.
When companies do not have the infrastructure to deliver packages, they risk losing money to damaged goods. A courier service will allow you to focus all your time on your business or personal goals. Let NINhandle deliveries.
NINoffers a variety of services for any need, suitable for any price point.
Myth #3: Self-Delivery is Faster and More Reliable
A one-time delivery may not require a courier service. But consistency is essential when running a business. Couriers offer a variety of services that can meet your needs.
Courier companies specialize in delivery services, so who better to deliver your packages? Reliability is key. Easy access to these services gives you the option to free up your resources and focus on what matters most.
Courier services have the infrastructure for reliable delivery. They also have the know-how to pick, pack, and deliver whatever you need. Trained employees know the best shipping routes to get your package delivered on time.
Courier services have different delivery categories. If you need something delivered immediately, a one-hour pick-up is an excellent option for you.
NINhas an easy-to-use tracking service. Just log in online to track your package from pick up to the final destination point. Our tracking service provides live updates in case of any delay. Contacting a customer service representative has never been easier.
Myth #4: Consumers Do Not Need Things Immediately
This myth is stuck in the past. Day-to-day life is changing. When surveyed, 56 percent of online consumers expect same-day delivery.
Across markets, same day delivery is expected to expand within the next two to three years. The new norm will be a range of options. Expect one-hour pick-up, AM/PM service, and international same-day delivery.
Same day services are especially crucial for urgent documents and perishables. Working with a specialized courier company will ensure that time-sensitive packages arrive on-time.
What is important to customers is clarity of when a package will arrive. Same day courier service is both quick and effective. Online tracking makes the whole delivery process a breeze.
With NIN, forget worrying about storing and shipping items. Avoid warehousing fees and excess costs associated with storing specific items. Let your courier worry about logistics.
Now You Know
These myths are nothing but hearsay. Same day couriers offer a variety of services to meet the unique needs of you and your business.
NINoffers a reliable way to ship packages both nationally and internationally. With over 30 years of experience, we are the best in the business.
Easy tracking and around-the-clock service make this family of business a great courier for any of your needs. NINis available in over 50 metro areas!
So, what are you waiting for? We offer instant quotes. Access us through our website or our mobile app. For more information on deliveries or logistics, check out our blog!