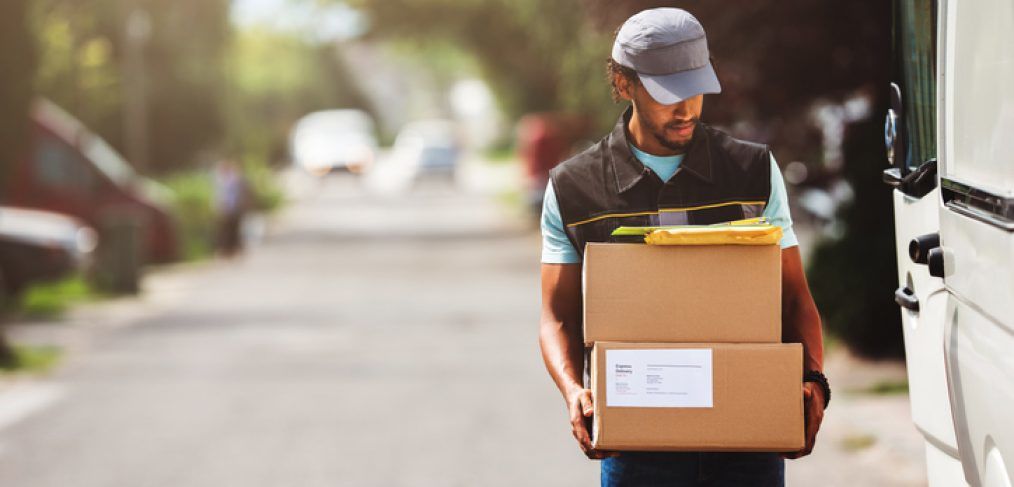 When you have a parcel that needs to get on its destination on the same business day, find a proper courier that can do its job. You likely rely on them to meet this specific transaction or even your entire business.
An express courier company needs to have the right business model to make it work. If you're going to work with an express courier service, you need to make sure they can do it. You need to have peace of mind before giving them your business.
In this guide, we'll give you 8 questions you need to ask from your same-day courier. What can you ask that will help you find the right couriers?
1. Are Your Drivers Reliable?
The first question you ask about is the reliability of their drivers. There's nothing as important as having your package and documents coming in safe and on time. There are a few things you need to look at to see if they have the right drivers.
Good signs an express courier company cares for drivers are uniforms and vehicles. A uniformed courier is a sign of professional work and care. You want your couriers with drivers who care, with good customer service.
It's crucial that their drivers have full insurance in case any mishap happens. If a company assures you that they perform full background checks on all drivers, you're good to go.
2. How Do They Do Same-Day Delivery?
For an express courier service, the most important question to ask is the delivery method. If a company promises same-day delivery, you need to ask them how they do it. This is to make sure that they are doing a reliable job of moving your packages.
How do they do it?
Some companies will have drones on standby to carry their parcel. As there is a growing drone delivery market, some customers would prefer for this to happen.
Some couriers will have smaller hubs or express drivers that will be on standby to do it too. Depending on the size of the package, you want to know the nitty-gritty. This is to make sure everything comes on time.
3. What Tech Do They Use?
Technology for logistics companies is growing as we speak. Many of these allow them to do fast deliveries, which in turn will save you much time. You need to ask them what tech they have that make placing, managing, and tracking orders easy?
When you pick an express courier company, there are some vital things you need to find out.
Can you place an order online or by phone?
Do they provide real-time estimated time of arrival?
Do they send confirmation emails or SMS?
Do they have proof of delivery?
These questions should help you determine how they do their job.
4. Do You Pick Up Parcel?
A courier's ability to pick up parcel can be business-defining work for you. The right same day courier should be able to offer immediate pickup service.
Depending on the size of your package and time of the request, you want them to be fast and urgent. They need to have both a set pickup schedule for regular packages and emergency pickup too.
5. What's Your Industry Experience?
A vital piece of info you want with private couriers is their experience. You want to hire someone with industry experience dealing with situations like yours. This is a great thing to ask for small businesses who sell less or handle their own fulfillment.
You want your express courier company to have the experience to manage, handle, and fulfill your orders. You want to understand if they can handle irregular package flows and changes in demand too. This can be great for businesses like eCommerce providers who have fluctuations in their deliveries.
Ask your courier what fulfillment processes that they have in place. The best provider for you will have the ability to deal with operations that have the same needs as you. This will lead to less disruption in their method of operation and fewer adjustments on their side too.
6. What Are Your Package Restrictions?
When it comes to couriers, you would want to ask them about package contents. Check with them what type of rules they have with packages they handle and if there are any restrictions. If you sell products that have delivery restrictions like batteries and perishables, you need to know.
Some couriers will not support a few items for delivery. Some will have stricter rules and needs when handling the same packages. Some will have no issues with these products as long as it offers no legal repercussions.
Ask if they can handle their product. Check as well if they have ways to make sure that the product is snug and secure during its trip.
7. What is Your Maximum Weight Restriction?
An express courier company will specialize in speed of delivery. You will find, however, that some companies have a maximum weight that they allow per package. As you are a growing business, capacity constraints can be problematic.
You want a fulfillment partner that can scale as you grow. Understand how they move packages so you'd know if they can help you with the capacity you need.
8. What Are Your Actual Prices?
At the end of the day, you're a business. Nobody wants a sticker shock if you're trying to make a profit. Look for an express courier company that can give you good value for money service.
Your courier should provide upfront pricing so you know if you'll take their service. This includes any and all possible service options that you will do with them. They should not have any hidden fees or surcharge that can impact your bottom line.
Choose The Right Express Courier Service For You
When choosing an express courier service, you want to ask the right questions for your peace of mind. Experience, reliability and strong service-oriented business model can help give you the edge you need.
If you're looking for an express courier that can give you superior fulfillment services, you need experts with experience.
Need It Now Delivers.
We provide a strong advantage when it comes to deliveries. Talk to us now.