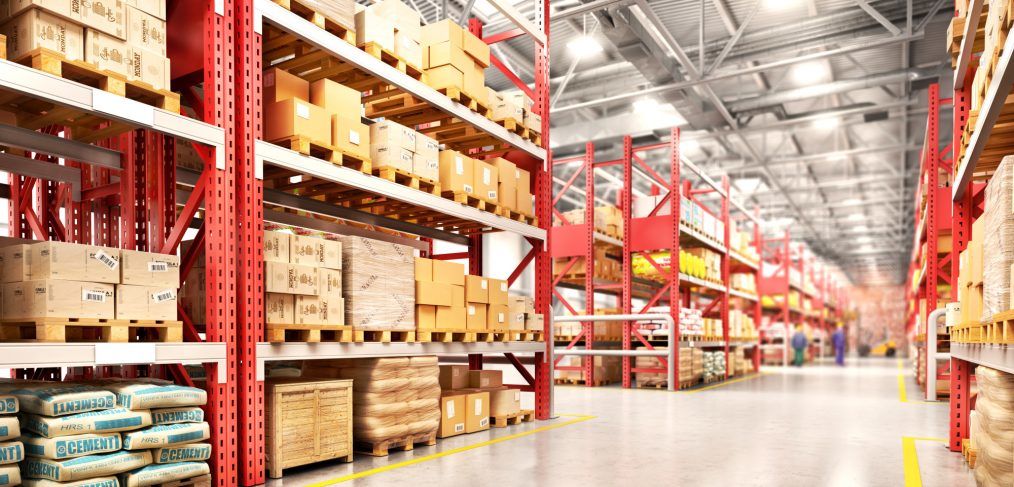 Have you checked out that 3PL provider? Or what about this 3PL warehouse?
If you're drowning in e-commerce terminology for third-party logistics companies, no worries. You're not the only one.
Whether you're operating in a small business or a mammoth of a corporation, 3PL services can really smooth down a lot of rough business edges.
But knowing that the 3PL market is projected to grow on a global scale by 7.1% from 2018 to 2025, you can't stay in the shipping dark ages anymore.
So keep on reading for the ultimate guide about everything 3PL.
What Is a 3PL Exactly?
Basically, a 3PL is a third-party logistics provider that offers a variety of outsources logistics services.
These services span a wide spectrum of categories, from the management of procurement to fulfillment processes.
Overall, it's a catch-all term for services that involve —in one way or another — the storing and shipping of items.
3PL providers come in all shapes and sizes as well, starting from warehousing services to refrigerated shipping services.
3PL vs. 4PL: Which Is Which?
You might have stumbled upon 4PL whilst looking for 3PL providers, so here's how they differ.
For example, you're in the shirt-making business and you are using the services of a 3PL provider to take care of your shirt storage in a fulfillment center.
Your 3PL provider goes ahead and outsources their process of putting your shirts in specialized boxes before getting to their fulfillment center. This makes them into a 4PL provider.
Another case would be when the 3PL provider becomes your company's only point of contact throughout the supply chain process. Once put in charge of multiple 3PL activities, it is a 4PL or a lead logistics provider (LLP).
Benefits of 3PL
Now that you know what is what in the logistics world, here's how a 3PL can take your business to the next level.
By virtue of handling a variety of logistics functions; like distribution, warehousing, packaging, you get the opportunity to tremendously cut your costs of operations.
In addition, 3PL providers will be able to do these services way better than if you decide to do them in-house. They can make use of the economies of scale and the simple fact that it's their core business.
3PL Services: What Can They Do for My Business?
Instead of waxing poetic about the benefits that 3PL providers can bring to your business, let's take a deep dive into the services they offer and you can judge for yourself.
1. Procurement: The Lost Art of Streamlining Sourcing and Manufacturing
In a nutshell, procurement is the process of getting the finalized product that you sell.
It applies to products that people make in their garages to full-blown manufactured products.
All of the steps taken in this process falls under the procurement umbrella.
To save time and money, 3PL companies come in to streamline the process through a variety of services.
Examples of 3PL services are raw materials sourcing, scouting for the perfect factory for your business. As well as, setting up a schedule for your manufacturing, as well as product development.
2. Transportation Galore
This section is were 3PL providers tend to shine.
Whether you limit your product transportation domestically, or you ship internationally, 3PL services can take care of the whole operation.
From selecting the perfect carriers to taking care of the paperwork, all in a time-controlled manner with the lowest costs possible.
Usually, the distribution services available are divided into the following categories:
Import/Export: If you're in the business of international buying and selling, freight brokers — air freight or otherwise — can cut through the noise and paperwork, then offer you the best deals available.
Overseas Shipping: Not only can 3PLs help with securing the lowest of freight rates, but they can also manage the ship and air schedules with an iron fist.
Domestic Shipping: 3PLs acting as freight brokers can also secure the cheapest US rail and truck freight deals, as well as keeping a close eye on the most time-efficient pickup times.
3. Fulfillment: The E-Commerce Edition
E-commerce companies have special needs that are tailored to the fast-paced e-market, so the 3PL industry is all caught up to speed via their fulfillment services.
With many startups and small businesses experiencing growth, 3PL providers have developed a quick response in their fulfillment scales.
Nowadays, they usually provide these services at a lower cost than operating an independent warehouse.
These 3PL fulfillment services come in different shapes and sizes. It usually depends on whether your business is a B2B or a B2C, however, they all tend to offer these services:
Order Processing and Packaging: Two-in-one deal where the 3PL handle customer orders online, package it accordingly, and perform quality control on both the processing details and packaging.
Warehousing and Inventory: Full-fledged inventory management which includes receiving, storing, and tracking capabilities. In addition, it also offers specialized processes for high-value items or climate-sensitive products.
Returns Management: Nothing can clog up your business pipelines like managing returns. But with 3PL services in returns management, you have options like having the returns sent to your 3PL for handling and restocking.
Stock Forecasting: Some 3PL providers offer stock level forecasting services. This can be essential to meeting order demand on time.
4. Growth Services: For Your Sales and Customer Reach
There are a few 3PL providers who offer front-end sales services. These can help you with increasing your client base as well as your marketing efforts.
In addition, there are some services specifically designed for e-commerce businesses. They are composed of strategies set for tackling online markets.
From brand development, online store management, to social media multichannel management, you can delegate all of these functions to professionals.
Use the saved time and money to focus on your business core, especially if you're a startup or a small business owner.
However, make sure to choose the right 3PL provider. The right one can tap into intelligent procurement. This will transform the supply chain logistics into a well-oiled supply-to-sale logistics machine.
Ready to Take Your Business Logistics to the Next Level?
Now you know all about 3PL providers and what third party logistics entail. So, you can pick and choose thorough a variety of providers for the services that your business needs.
So how about you start checking the services available for you?
And if you have any questions, contact us and we'll put you —and your business— on the right track!