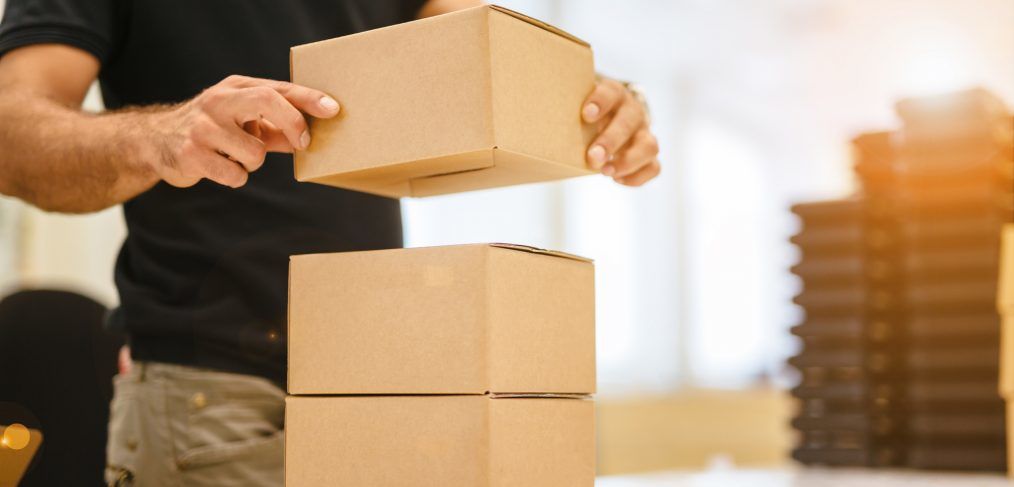 Why Courier Shipping Services Are More In Demand This Year
Did you know that, among shipping services, couriers specifically have experienced great success over the past few years? We also believe they are one of the least understood modes of shipping.
Courier service is one of the most personalized modes of delivery and, therefore, one of the most reliable. It is also commonly used for local deliveries–especially in larger cities, where a hand-delivery could take up to half a day
You might say that couriers do their work right in front of our eyes without us even noticing. Perhaps that's one reason for their popularity. And that's what we'll discuss in this article.
Shipping Services vs. Courier Services
It might be surprising to learn that UPS and FedEx, common household names, rank highest among those offering courier service, along with the U.S. Postal Service.
This is because all three also offer shipping as well as courier services. This is one reason why there is a fine line between shipping and courier services. We'll try to sort this out now.
What is Shipping Service?
Shipping is a very encompassing term, referring to the "process of transporting an item, usually through the mail. Shipping is a very basic, common way of getting an item from one place to another, or from one person to another."
Shipping services deliver both parcels (smaller packages weighing less than 70 pounds) and freight (200-10,000 pounds).
What is Courier Shipping Service?
What is a courier? This is somewhat more complicated. With courier service, an individual delivery person is responsible for carrying out the exchange of items between two or more parties.
Couriers are usually employed by companies that charge a flat rate to the party shipping a given item.
There are two main types of courier service:
Standard Local Courier Service
Commonly used by businesses, local courier service involves the local delivery of an item by an individual courier. This might be, for example, a confidential document of an office machine part needed for a timely repair.
Since this category also includes rush and on-demand services, it is sometimes used by individuals for urgent needs ranging from delivery of documents to emergency medical supplies.
In such situations, items might be handed off to a major carrier for expedited long-distance shipping and then delivered by a different local courier at its destination.
Local couriers also pick up and deliver luggage for airline and other mass transit passengers.
Regional Couriers
Also known as regional parcel carriers or delivery services, are hybrid shipping companies and local courier operations, with services such as overnight delivery and warehousing–sometimes even freight handling.
International Courier Service
Several shipping services deliver both freight and parcels overseas. However, courier services that specialize in international delivery will offer the best rates.
They will pick up the parcel at your location and hand it off to one of their international carrier partners. Then a local courier will deliver it to its destination.
International couriers have special expertise and certain advantages when it comes to international deliveries–for example, better connections with port authorities, ability to acquire permits, and tax discounts.


Regional and local courier services in the U.S. consist of air transit services, ground deliveries and other services including messengers and local deliveries. Couriers specialize in the delivery of envelopes and parcels, not items over 100-150 pounds.
While technically not courier businesses themselves, Federal Express, UPS, DHL, and the USPS all employ couriers to hand-deliver expedited mail and packages.
Recent Demand for Courier Services
Over 50% of online businesses plan on providing same-day delivery in the next 3-5 years. And 18% of consumers say fast delivery is the biggest factor in choosing their favorite store.
Given that last-mile delivery by local couriers has been key to expediting deliveries, this should signal a bright future for that industry if the trend continues.
E-Commerce
It won't surprise anyone that much of the demand for courier services today can be attributed to the nearly daily supply chain innovations of Amazon.com and e-commerce generally (led by Amazon).
Amazon puts pressure on smaller operations to keep innovating in order to both keep pace with Amazon and serve its competitors.
So, it makes sense that much of today's demand for courier services involves B2C (business to customer/consumer) orders, which often means the delivery of items purchased locally.
Local Businesses
Small businesses are also finding ways to use courier services to save their own staff time, thereby reducing their overall expenses.
Nearly all small businesses, especially those wishing to remain independent and local, have to find ways to hold their own against Amazon!
Food Delivery
The recent proliferation of food delivery services–a form of courier service if there ever was one–has increased demand for couriers generally, because of requests of traditional couriers to deliver food (in areas not served by others)…
This is also due to the many food-delivery services that have sprung up–including UberEATS, Doordash, Grubhub, and Postmates. And it's because of the pressure on local restaurants to beef up their own delivery operations as well.
Expanding the Taxi Niche
Uber and Lyft emerged seemingly out of nowhere around 2010 and rapidly took on the long-standing taxi industry.
Now, not only have the new shared ride services expanded their services into areas such as food and package delivery, but they're also setting a standard for other "ad hoc" courier services. What will we see next?
Regional Carriers
Yet another factor in the flourishing of local couriers has been the growth of regional shipping and transportation companies mentioned previously, such as Winnesota above, Lone Star Overnight, and US Cargo.
Couriers and Innovation
A sort of "dog chasing its tail" scenario has come about due to couriers' well-established need and motivation to track their deliveries.
After all, they have to both compete and collaborate with logistics "giants like UPS, FedEx, and the USPS–not to mention Amazon. So they have entered the pursuit of innovating to create even more demand for innovation.
The investment advising company Market Realist reminds us how much these technologies and the increased reach of the Internet have led to greater transparency and advanced methodologies for online tracking.
Shipments can now be tracked online from the moment of ordering through the actual delivery. It has only grown more sophisticated.
Delivered on Time!
Shipping services, including courier services, seem to have played a significant role in defining and reinforcing 21st-century needs regarding shipping logistics and consumers' parcel-delivery expectations.
This will be an interesting industry (or group of industries) to watch over the coming years. Time will tell whether or not their current role in accelerating other businesses' innovations will continue.
Of course, we have a stake in all this ourselves. In fact, our services span a few of the areas discussed here. Keep an eye on where and our industry generally are going by reading our blog–which we believe is a great information source!