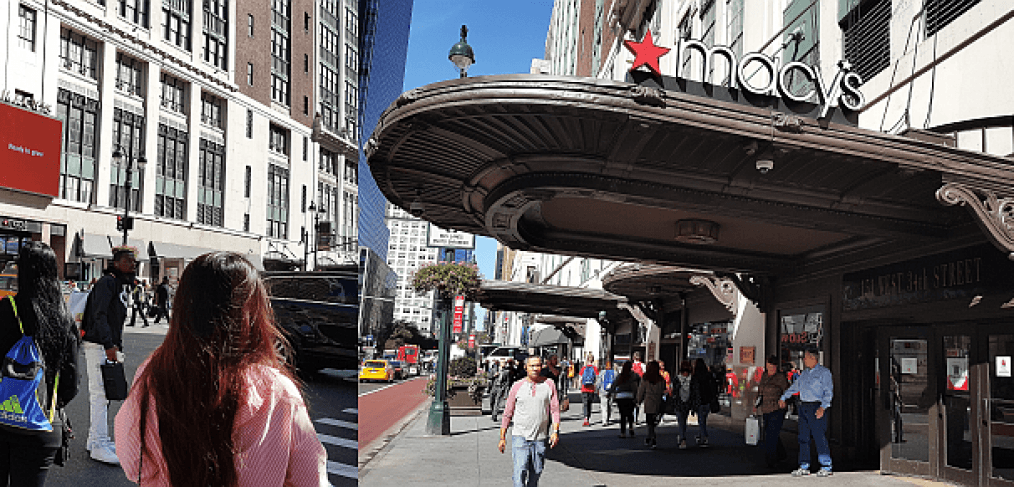 The Future of NYC Courier Service
If you're a New Yorker, you've walked past the famed Macy's department store on 34th street and 7th avenue. Spanning a city block, it's the second largest department store in the world — it follows closely a department store currently located in South Korea. Macy's is a point of pride for many New Yorkers and even hosts a renowned Thanksgiving parade that is broadcast throughout the world.
Recently, Macy's has instituted another major development that is bound to please many New Yorkers. They announced their expansion of their same-delivery products purchased online at macys.com, bloomingdales.com and both brands' mobile apps. They have added it to 15 different stores, which includes the New York location. These locations are: Austin, TX; Charlotte, NC; Cincinnati; Columbus, OH; Denver; Grand Rapids, MI; Kansas City, MO; Minneapolis-St. Paul; Orlando, FL; Phoenix; Pittsburgh; Sacramento, CA; San Antonio, TX; San Diego, CA; and Tampa, FL.
What does this mean for local businesses in the New York area who are trying to compete with Macy's, and other major retailers like Amazon.
Couriers and New York City
A major advantage of using a courier company in New York, is the ability to travel distances rather quickly. In an era where consumers are demanding immediate service and deliveries, this truly is a great advantage. Courier companies can traverse the boroughs and get products into the hands of customers with a short trip.
All major businesses have the tools to enter the competition right at their fingertips. Currently, Amazon, and now Macy's, have this advantage where they could deliver the "day of". Stores, such as Walmart and Target, who aren't offering one day deliveries are seeing their customer base move toward the "immediate" market.
This is where a company can use a courier service to their advantage.
Home Town Advantage
As a local company in New York, you can effectively change the way you approach your customers. Now, you can impact their lives with your product in the same day rather than waiting for a delivery to occur. For instance,if you are large retailer selling evening wear and you want to capture the last minute market (suddenly an outfit is too small or not trending and needs to be replaced) you would like to offer same day shipping and be ahead of your competition. Even if you don't have a physical store in NYC or another major city, Need It Now provides warehousing and can get your items delivered in most cases same day from their facilities.
A printing company usually sends out a sample pack to show their production quality. If these were sent through regular postage, it could take up to two weeks for them to arrive. With one day delivery, you get the samples in the client's hands and can start the selling process that same day.
The trend of needing everything delivered asap and immediately can be intimidating. However, in the fast paced lifestyle that New Yorkers are used to, it's just another aspect of daily life.

Need It Now obliges this fast paced environment is keeping up with it by running right next to it. Find out how our courier services can get your business ahead.